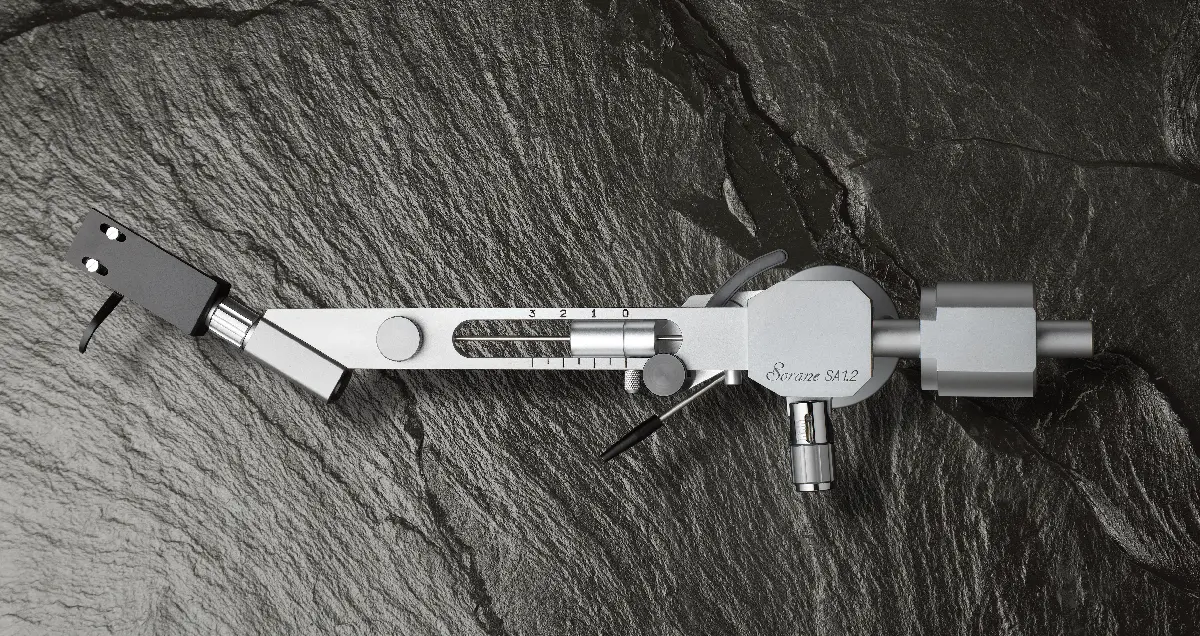 Introduction to Sorane tonearms.
IT Industry was launched in Japan in 1974 by Katsuaki Ishiyama-san, who has since then amassed the most extensive technical knowhow in the design and development of tonearms.
IT Industry tonearms are manufactured and fitted together by hand, with the belief that fine-tuning is only available by the craftsmen's precise and sensitive touch. Even with the use of modern CNC milling machines to produce basic parts, their expertise is still to hand assemble by craftsmen. During final assembly, parts must be precisely adjusted for ideal mechanical surface contact. Even with the very precise nature of CNC machining, final fitting requires precise grinding and honing, that removes only microns, but leads to much better performance.
Katsuaki Ishiyama-san tonearm designs are not always conventional, the shape and form however are integral to the concept of providing the best interface between cartridge and turntable possible, high precision with excellent technical design, at very sensible retail price points.  
There are three tonearm ranges, The TA range is the most 'traditional' looking  tonearm, with 9" and 12" options and detachable headshell. The 9" SA range offers a distinctive visual appearance, and has been designed with moving coil cartridges in mind.  The ZA 12" tonearm has truly unique looks that certainly do not live in the 'traditional' tonearm design manual, but this inspired 12" arm offers great fidelity and musical insight, particularly when fitted with a good with moving coil cartridge.